You Have An Accepted
Offer! Now What?
Congratulations! You've passed the first hurdle of your home purchase. An accepted offer is a big deal, and very exciting! But what happens after that? In this follow up article to buying a home, we will cover the rest of the process, which is pretty extensive, but nothing to worry about!
1. Schedule Your Home Inspection!
Right after your offer is accepted and terms are agreed upon, you should be on the phone getting the inspection scheduled. Here are some things to remember:
a. Know the square footage of the home and how many bedrooms and bathrooms.
b. Radon inspection – if you are buying in a "high mineral" area, you should consider a radon test. Not sure what radon is or how it can affect you? Check out the EPA's radon information page. If the home has radon over 4.0, not to worry! Systems are easily installed for a very reasonable price to mitigate the radon and keep you and your family safe.
c. If you have a well, you should ask for a full water test. This testing will encompass whether the water is safe to drink or not, and whether it's over certain limits for radon and other items. This is highly recommended for homes with wells as you may end up requiring a water softening or filtration system depending on the results.
d. Here in Massachusetts, if you're on a septic, the seller is responsible for what is called a "Title V" so the septic inspection is the responsibility of the seller. Things to keep in mind though, aside from inspection, are knowing how old the system is, whether or not it's been pumped regularly (18mo-2yrs is the most recommended) and make sure that the septic is approved for the amount of bedrooms in the home.
2. Negotiate, Move Forward, Or Retract?
The home inspection report you will receive can be extremely intimidating. Here's where your agent really plays a tremendous role. The inspection report, depending on who you hire, can encompass over 100 pages with lots of big red scary bold lettering, making things possibly look a lot worse than they are. Here's my advice to my buyers: remember, you are buying a home, and no home, not even new construction will be perfect. Be prepared that things will need to be repaired. Bypass the little things, and evaluate the big things and how they will affect you in the long term. Was it something we knew about? Or a huge surprise? Is it worth negotiating, or a deal breaker? How much do you love the house?
Sellers in this market, depending on the situation, should still be responsible for health, safety, and structural repair, although some may refuse. At that point you make a decision, but in the meantime, don't panic over the report! It's always way scarier looking than it actually is.
3. Get Your Financing in Order
So you've gotten through home inspection, phew! Personally, I think that's sometimes the hardest part. Now it's time to start sending everything to your lender. Be prepared to supply at minimum:
2 months of full bank statements
Copies of previous rent checks (if you're renting)
Proof of any supplemental income
2 Years worth of W-2s
1 Full Month of Paystubs (at minimum)
Explaination for any large deposits not work related
Copies of your license, social security card
Home Insurance binder from your insurance company
Reasons for any credit inquries, new credit, or overdue payments over the past year at minimum
There could be more as well, but these are the basics the lender will be asking for. If the underwriter asks for something, supply it quickly to keep your file moving along. Smooth transactions and quick financing happen because of the client, so be diligent in supplying the necessary paperwork! The usual time frame from accepted offer to close is about 45 days, with your financing commitment being issued about a week before closing.
Closing Day!!
The closing is usually scheduled no more than a week before the closing date. Most times, it's only a one to three days before, as the lender has to send what is called a "packet" to the attorney, and money needs to be moved around from either your home sale in order to purchase, or from the bank if you are a buyer that had nothing to sell. Either way financing still needs to be in order to close the transaction.
Expect closing to take anywhere from a 1/2 hour to an hour, as you'll be signing large stacks of paperwork that your attorney will explain as you go through it. Once signed, the attorney will then record your deed. If it's after 4pm, you will have to wait until the next day to be officially "on record" with the registry of deeds and for the home to be officiall yours. Once you're on record, you get your keys, and you're officially a new homeowner!
Get Ready to Move In!
Make sure you get quotes from moving companies, find out who handles your utilities including electric and gas and call to get everything put in your name, and get a change of address handled with the post office. Come moving day, everything should be a breeze, and you get to enjoy your first night in your brand new home!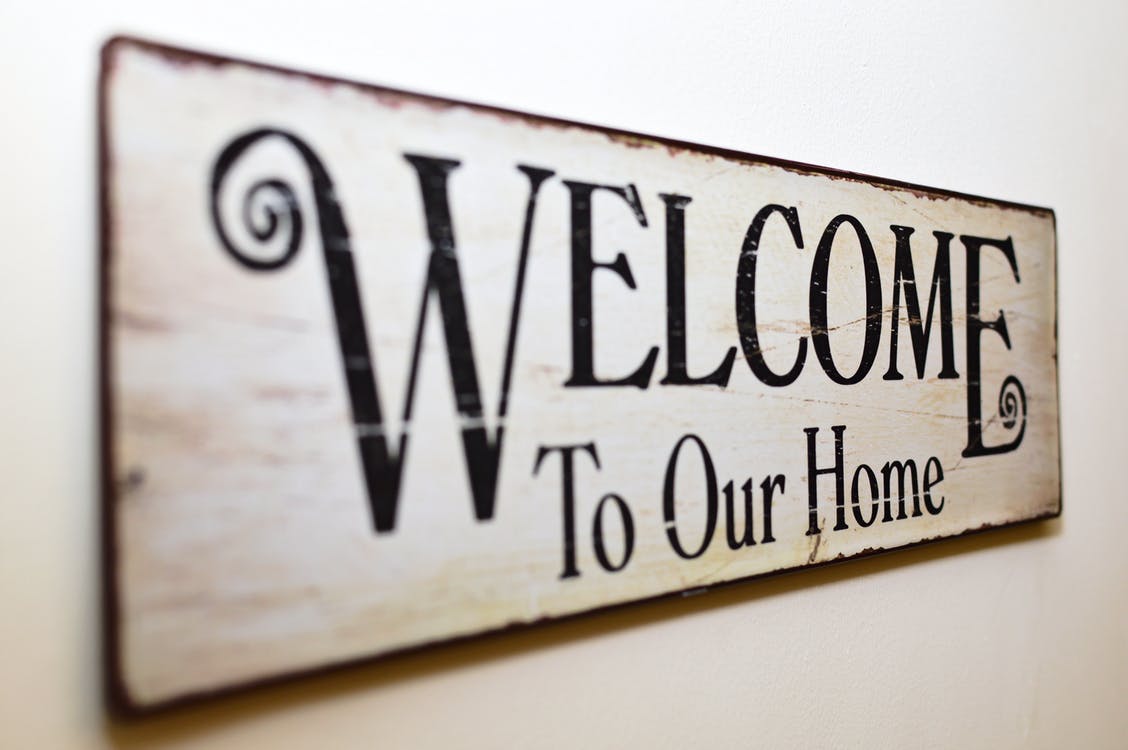 If you would like assistance buying or selling in the North Shore or Merrimack Valley of Massachusetts, call me! I have years of experience and happy clients behind me that would be glad to offer a referral to you about how I work! The process will always be all about you, and meeting your goals and making dreams come true! I look forward to hearing from you!